Houston's Pioneer Wildcatters - Cullen and Strake
Together with the Houston Club, the HBS Club of Houston presents, "Houston's Pioneer Wildcatters - Cullen and Strake - The Extraordinary Men Who Found Big Oil, Big Fortunes, and Big Hearts."
Hear George Strake, Jr. and Beth Robertson relate the stories of their forebears, along with other extraordinary oilmen of the times.
Hugh Roy Cullen became the richest man in America, but it did not start that way. In 1920, a fifth grade drop out marked the spot he would drill his first oil well with a pile of "cow chips." He borrowed money to drill three wells, but all three were dry. He spent "three years in hell." As reported in The Big Rich, a current best seller, at night he would say, slumping on the bed, "Help me get my boots off, Lillie. Tomorrow's another day." His drilling mantra became, "Boys, dig here a couple of feet deeper." By perseverance and "hunch," he drilled deeper in the "drilled-out" Humble Field and built the first Fabulous Houston Fortune. He became Houston's foremost philanthropist making the University of Houston possible, among other generous acts.
George W. Strake, Sr. Orphaned at the age of 8, this deeply religious Catholic in 1927 came to his in-law's home in Houston - all but broke. He drove the back roads of East Texas looking for signs of an oil-bearing clay known in Mexico as Lagarta-Reynosa. In 1929, following a creek bed outside Conroe in a crack in the bank where a flood had washed away the soil, he found the clay. Facing down hardship (he was still penniless) and general ridicule that it was "Strake's folly," in 1931 Strake #1 came in, followed in 1932 by Strake #2, a geyser of black crude that arched high over the pines. "Overnight" he became the third wealthiest oilman in Houston.
Speakers: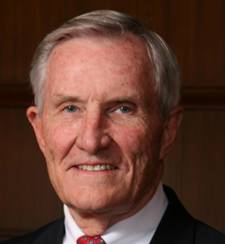 George Strake, Jr, HBS graduate and son of George Strake, Sr, is CEO of Strake Energy Corp and heads the Strake Foundation which continues the philanthropies started by his father. Strake has also served as Secretary of State of Texas.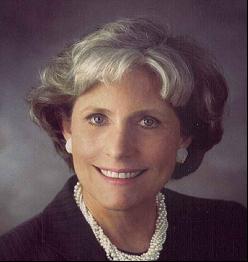 Beth Robertson, granddaughter of Hugh Roy Cullen, serves on the boards of the Cullen Trust for Health Care, the Greater Houston Community Foundation, the University of Texas Health Science Center at Houston and Houston Wilderness.
Please note that this lunch is at the Houston Club (not the usual Petroleum Club location). Also, registration is from 11:30-noon. The program is from noon-1:30 pm (again, not the usual stop time of 1:00). Changes in venue and schedule are due to combined effort with the Houston Club and is for this event only.